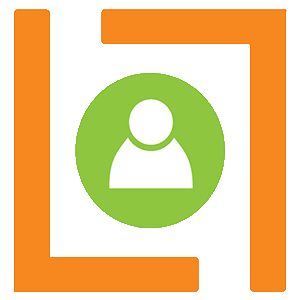 In a thriving organisation, employee centricity has precedence over customer centricity. When the workforce is completely engaged with the organisation, a positive client experience is guaranteed.
CultureByte believes in an alignment of the workforce with company culture and strategy through engagement.
We provide made-to-measure, highly technological incentive and recognition programmes that improve company culture, and involvement of the workforce as a whole.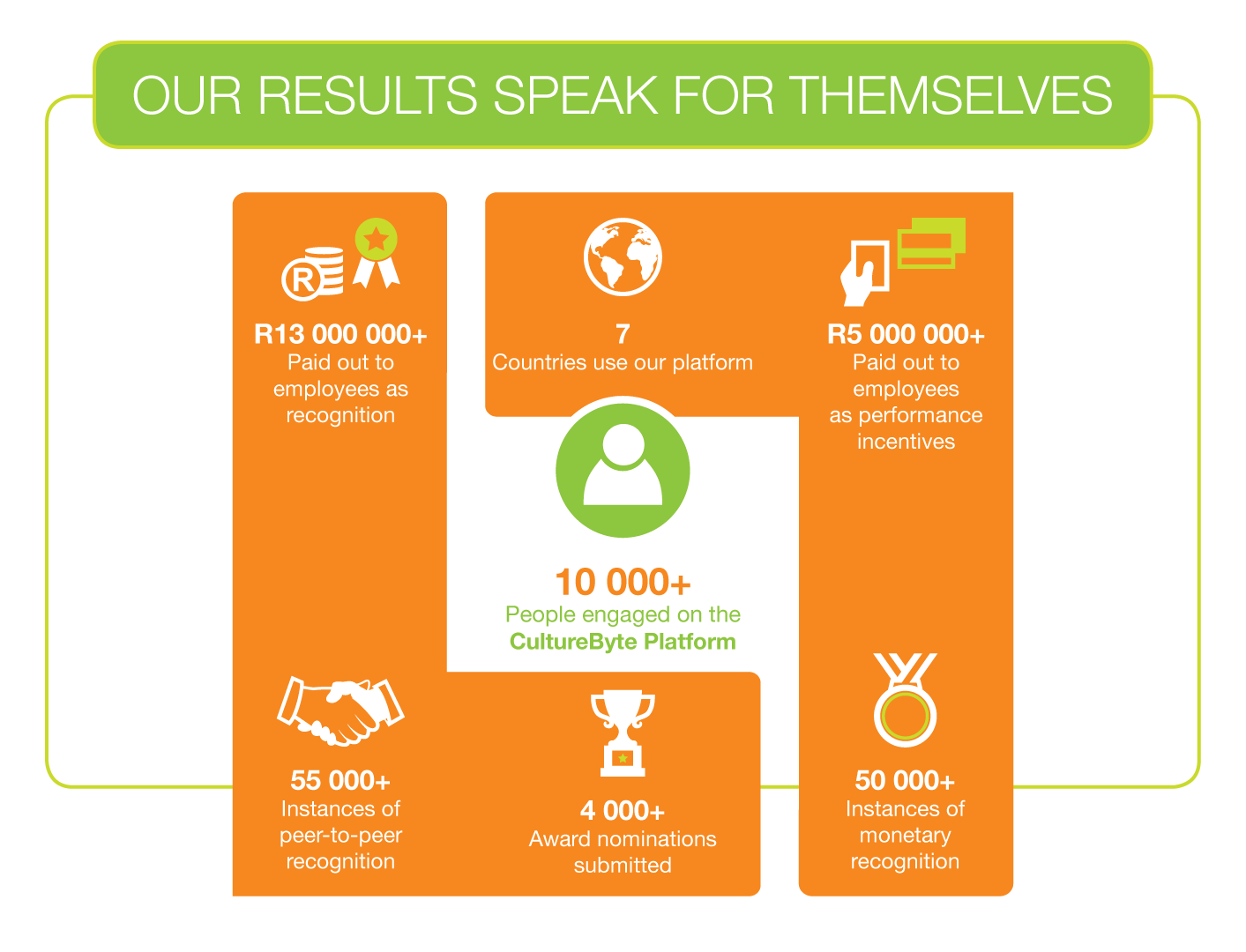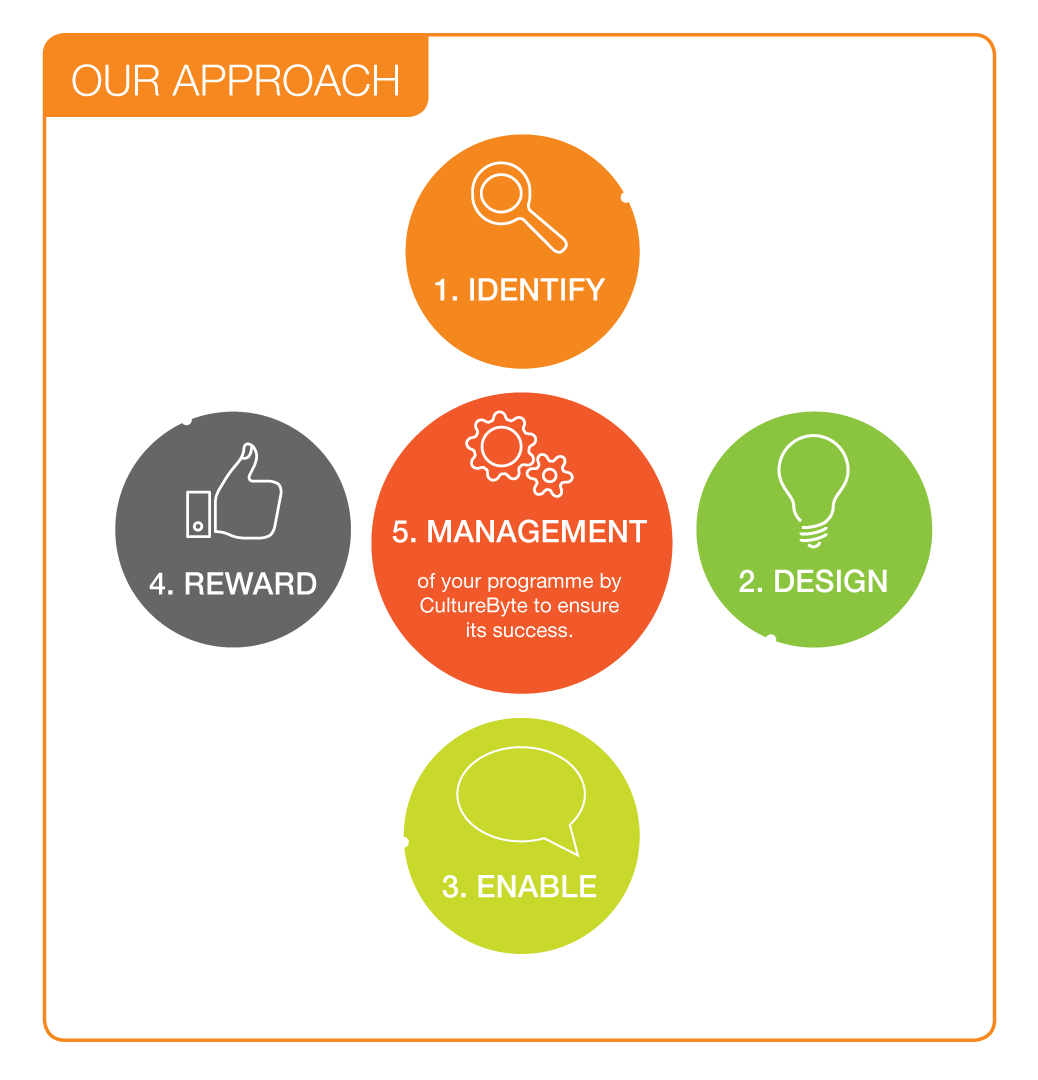 Solutions
CultureByte employs a well established global platform which will enable and ensure the success of your incentive or recognition programme.
Rewards
The recipe to success for any incentive or recognition programme is reward.
Whether it be meeting incentive targets, winning special awards, reaching goals and milestones, or simply showing your appreciation - whatever the reason is for rewarding your employees, it will always be a welcome surprise and motivational boost.
CultureByte believes deserving employees should be able to utilise their reward in the manner they prefer. For this reason we utilise open-loop, customisable MasterCard Gift cards which allows the employee to purchase from anywhere at anytime.
Our Story
Drawing from wide-ranging experience, we have endeavoured to assist numerous businesses in creating workforces that drive success since 2012. CultureByte has a fresh, focused and energised approach to help you make your workforce more committed, engaged and driven than ever.
Clients
We know that internal corporate partnerships extend beyond the office and are mutually beneficial to employees as well as clients. We understand the premium you place on building relationships within your organisation. We value partnerships with our clients just as much, which is why we are committed to being more than a service provider - we are your partner in business, from start to finish!
At CultureByte, we pride ourselves in providing an exceptionally high level of customer service, to ensure that you can offer the same excellence to your clients.